American Board of Clinical Child & Adolescent Psychology Update
 By Adam B. Lewin, PhD, ABPP (President, ABCCAP)

Those of you reading deep into Progress Notes care deeply about our field – you and I know our work requires highly specialized training and unique competencies. Beyond our colleagues, how do we know who is a Pediatric Psychologist? The public – including our medical colleagues and hospital administrators – struggle to differentiate between behavioral health professionals (e.g., LMHCs, psychiatrists, social workers), let alone within-psychology specialization. Any licensed psychologist can claim the title "Child or Pediatric Psychologist." Board certification is the mechanism for clearly distinguishing who, individually, has obtained specialty training and whose competencies have been reviewed by panel of peers. Importantly, board certification also allows us to claim ownership of our profession. This only works if we are all-in together: ownership of our field must come from us. 
What is board certification? Board certification is a peer review of our training and our specialty-specific competencies. The review-standard is competency – not exceptionality (the bar is not expert-recognition but rather proficiency 3-5 years past training). Examiners are our peers: hospital and community psychologists, educators, researchers, administrators, advocates – volunteers who are dedicating many hours of their time to protect our specialty.     
Clinical Neuropsychology is a good example of specialists claiming and enforcing "ownership" of their field. Three days into my first faculty job, we received a letter from a community neuropsychologist in response to a research ad placed by a research assistant, which incorrectly (naïvely) claimed we were providing a "neuropsychological assessment." He asked us if we could identify the boarded neuropsychologist on our team – we had none and quickly re-labeled the assessment. In Clinical Neuropsychology, board certification is the norm, not the exception. Clinical neuropsychologists police their specialty – near-universal boarding makes it transparent as to who is specialized. We need to do the same in clinical child/pediatric psychology. 
In the past decade, we have made significant efforts to define our specialty. We formed our own training council, developed Child/Pediatric Postdoctoral Competencies, and are currently revising our specialty training guidelines. The impact of these efforts is diminished if the public and our peers cannot distinguish who has fulfilled specialty training and all required competencies.    
I could think of many reasons why you may have deferred seeking board certification. Even if boarding isn't highly relevant to your individual growth, we need to make this move collectively. Now is the time to claim our professional identity – collectively. Instead of focusing on why not to pursue board certification, I encourage you to think about why we all should. ABCCAP is the home to Pediatric and Clinical Child Psychology. Our executive board is well-balanced with Pediatric and Clinical Child specialists, and Pediatric Psychologists represent our largest growth. Throughout my presidential term year, we plan to offer programming aimed at helping you with the process, as well as shifting those who are still on the fence. Everyone reading this newsletter cares deeply about our specialty – let's work together to recognize and enhance our unique profession.   
Please visit our site at https://www.clinicalchildpsychology.com/ for more information. 
Please join me in congratulating specialists boarded in 2022 (see below).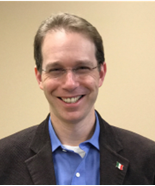 Adam B. Lewin, PhD, ABPP                                                                                                                                                                                Professor and Division Chief, Pediatric Neuropsychiatry                                                                                                                                      Interim Maurice and Thelma Rothman Chair of Developmental Pediatrics                                                                                                        University of South Florida College of Medicine
Rebecca Aldea, Nancy Bandstra, David Coe, Brittany Barber Garcia, Bianca Brooks, Heather Ciesielski, Sarah Connolly, Melisa Finley, Katherine Gallagher, Jasmine Ghannadpour, Joseph Gumina, Lillian Hayes, Christina Hubbert, Sarah McCarthy, Sheila Modir, Emily Mudd, Geoffrey Putt, Lisa Roberts, Gail Robertson, Jocelyn Stokes, Audrey Thurm, Jessica Valenzuela, Amy West, Courtney Zimmerman