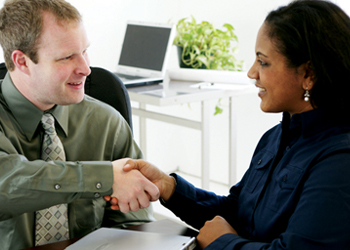 By Sharon Berry, Ph.D., ABPP, Children's Minnesota
The Society of Pediatric Psychology historically has valued mentoring the next generation of pediatric psychologists. Since 2004 the SPP Mentoring Project has been a member benefit with ongoing support from the Board of Directors and members. Developed as a component of Mary Jo Kupst's presidential initiative in 2004 related to Access for Students and Early Career Psychologists in Pediatric Psychology, a Mentoring Task Force was established and Sharon Berry, Ph.D., ABPP was appointed by Dr. Kupst to lead it. As a first step, the taskforce completed an online survey of members to assess current mentoring practices within our field.
As an initial mentoring activity, a student seminar was held at the Great Lakes Regional Child Health Conference in April 2005: How to be – and find – a great professional mentor. Subsequently a Mentoring Workshop was convened during the 2006 Gainesville Child Health Conference at the University of Florida, with additional financial support through a grant from the APA Board of Educational Affairs. This half-day workshop was developed and coordinated by Sharon Berry, Ph.D., and participants reflected the professional lifespan including 5 students/interns, and 5 early-, 4 mid-, and 5 senior-career SPP members (See below for participants). Goals included the following:
Identify essential components to a successful mentoring relationship specific to Pediatric Psychology
Identify obstacles to successful mentoring in Pediatric Psychology (and strategies to avoid pitfalls)
Identify specific needs and directions for Division 54 to pursue
In addition, SPP provided support for several breakfast and lunch meetings for both mentors and mentees during annual Society of Pediatric Psychology Annual Conferences and APA conventions. For example, a Mentoring Breakfast at APA was scheduled during the 2006 APA Convention in New Orleans, with current and interested mentors and mentees. Updates were provided intermittently at these same conferences during the Division Business Meeting continuing the dialogue and fostering engagement. As one of the first APA division sponsored mentoring projects, SPP worked with several other divisions (12, 16, 37) along with the APA Education Directorate to further explore mentoring for psychologists and students. An APA Interdivisional Symposium on Mentoring was held during the 2006 APA Convention, including representatives from a variety of child/family divisions meeting to discuss mentoring issues and concerns.
From the first mentor-mentee match in 2005 through 2019 – there were over 500 members involved, with monthly requests throughout the years asking to serve as a mentor or requesting a mentor. Matches were made based on areas of interest for each mentee – with broad categories such as professional development (e.g., finding the right doctoral program, internship selection), clinical specialty area (e.g., hematology/oncology, pain management), and research (which was always described as "extended networking" to avoid interference with graduate program mentorship with thesis and dissertation. Christina M. Amaro, M.A and Michael C. Roberts, Ph.D., ABPP, along with Sharon Berry, Ph.D., ABPP and Joanna Thome Patten, Psy.D., conducted an evaluation study in 2016-17 prior to the planned transition in 2019 to a new mentoring project coordinator. Overall, mentors and mentees reported satisfaction with the SPP Mentoring Project and described a range of benefits they have obtained through participation in the program. Dr. Berry coordinated with the SIG Chairs to identify mentoring needs for each of their specialty areas so as to continue an integrated project. 2019 marked the transition to the new coordinator, Joanna Thome Patten, Psy.D., along with a new survey to determine specialized interests for each mentee (based on specialty clinical area, diversity, etc.)
Amaro, C., Noser, A., Rogers, E., Roberts, M., Berry, S. & Patten, J. (2017, April): An Evaluation of the Society of Pediatric Psychology Mentoring Project. Poster presented at the Society for Pediatric Psychology Annual Conference, Portland, OR.
2006 Mentoring Workshop Participants and Their Affiliations at that Time
Students/Interns
Marisa Hilliard, student, Catholic University of America
Heather Hunter, student, University of Kansas
Carrah James, student, University of Georgia
Amy Sato, student at University of Wisconsin-Milwaukee
Kathy Zebracki, intern at Children's Memorial Hospital
Postdocs/Early Career
Terri Bourdeau, PhD, University of Tulsa
Korey Hood, PhD, Joslin Diabetes Center
Meredith Lutz Stehl, PhD, Children's Hospital of Philadelphia
Kristin Riekert, PhD, Johns Hopkins
Diana Shellmer, PhD, Children's Hospital of Philadelphia
Nataliya Zelikovsky, PhD, Children's Hospital of Philadelphia
Mid and Senior Career
Christina Adams, PhD, Children's Mercy Hospital
Judith Houghton, PhD, Birmingham Children's Hospital, United Kingdom
Sherrie Kamm, PhD, Children's Minnesota
Mary Jo Kupst, PhD, Medical College of Wisconsin
Jerilyn Radcliffe, PhD, Children's Hospital of Philadelphia
Paul Robins, PhD, Children's Hospital of Philadelphia
Kimberly Shaw, PhD, University of Florida
Tim Wysocki, PhD, Nemours