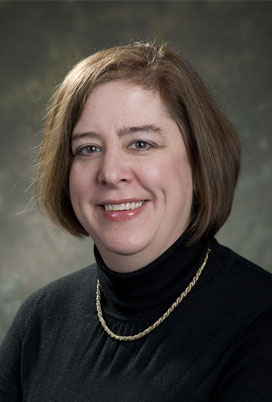 I've sat down to write this message numerous times and each time, I become overwhelmed as there is so much to say, I don't know where to start.
Anti-Racism Efforts
I continue to be so grateful for our group – for the village we are creating, for the energy and passion of our members. The SPP Anti-Racism Workgroup has been productive; please look for Melissa Santos' e-mail updates. The subgroups are busy, taking anti-racist actions – moving beyond words- to make a difference. The recent White House Executive Order limiting discussions in workplace DEI trainings was yet another blow. We want to hear from you regarding how this will impact your work. We want to act and respond. As a reminder, we have allocated $30,000 in grant monies for projects focused broadly in Pediatric Psychology and Anti-Racism. The deadlines for proposals in October 15 – please consider applying! To my SPP colleagues of color, I ache for the pain you are enduring – for so long and so deep. Please know we stand beside you, see you, and will continue to strive to dismantle systemic racism.
SPPAC 2021
As you all know, we are looking forward to another awesome virtual SPPAC in the Spring. I heard so much enthusiasm about program proposals and I am excited to see the final line-up! As I mentioned before, I'm confident that we will have another even more amazing virtual conference. Not only will we have a strong scientific program with outstanding presenters, we can also thoughtfully plan how to create opportunities for networking and connecting – things we value so much in our conferences.
Coping with COVID
I often hear, and I certainly personally feel, the cumulative effects of the stress of COVID on our members. The following article resonated with me and I know many of you as I read many posts about your reactions. www.newsweek.com/we-are-therapists-we-need-therapy-ourselves-1528311
It's nothing earthshattering, nothing really new. Just a reflection and reminder of how COVID presents as a bit different stress for behavioral health providers. While the rest of the country may talk about COVID recovery, for many of us, we have yet to address the peak of the mental health crisis associated with COVID as we know that the mental health consequences of COVID will linger long after the physical. I hope each of you are finding supports and are finding some ways to take care of yourself in the midst of the pain around us.
EPPN
A bright spot in the midst of all that is going on, the EPPN launch occurred in September. I had the privilege of speaking about SPP and all of our activities as the EPPN was introduced. I enjoyed hearing about all of the exciting things our European colleagues are doing and felt the excitement about the future collaborations of SPP and EPPN. Thank you to all who have worked so hard for this launch. Your next President Elect, Laura Simons, will be focusing on growing these efforts- the EPPN can be a model for growing Pediatric Psychology in areas of the world without advocates and resources!
As always, I enjoy hearing from you. Please do not hesitate to reach out with ideas, concerns, or just to say hi!
Jennifer Shroff Pendley, Ph.D.
Jennifer.pendley@nemours.org