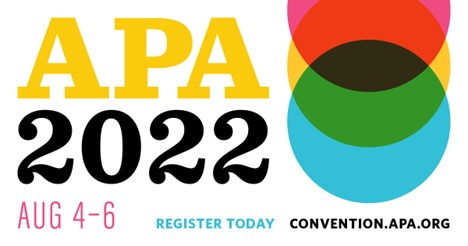 APA 2022 is three full days packed with more than 900 in-person sessions, numerous social and networking events, and two virtual livestream channels.
---
For SPP programming schedule, click here: APA 2022 SPP PROGRAM
For complete APA programming, download the APA 2022 app or view the abbreviated online version here.
Dates, times, and details are subject to change.
Note: Printed programs will not be available and complete CE Session details are only available in the APA 2022 app.