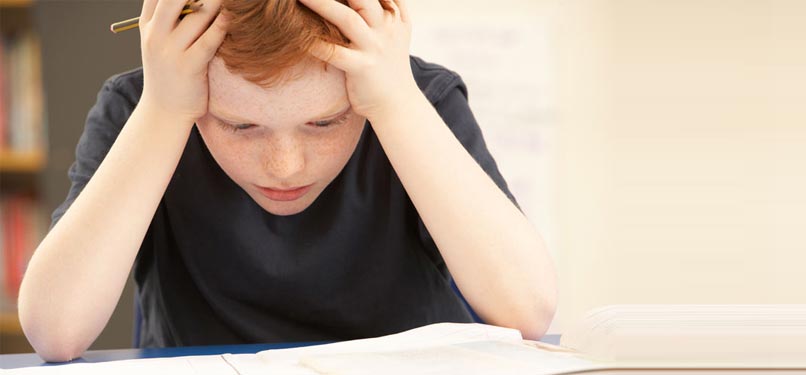 A Proposed Best-Practice Model for Children Who Struggle in School
By Carl U. Weitman Ph.D., Arthur Lavin, M.D., and Diane E. Lavin, M.S.Ed.
Submitted for consideration to the SPP Newsletter, Jan. 3, 2019
This article describes an innovative team that meets weekly to case review pediatric patients who have been identified as having problems with cognitive abilities, scholastic skills, and/or emotional self-regulation. The goal is to achieve successful function through a cross disciplinary approach.
Every year, millions of children in this country are identified for evaluation and intervention. This usually happens within schools, and any collaboration with pediatric physicians and other mental health providers occurs by written documents. The parents are required to "case manage" the child's situation by transferring information among the parties. However, and far too often, when schools make contact with a child's physician, the aim is to obtain medical management based on medication and not to obtain the wider, cross-disciplinary insights that can and should come from the pediatrician's office.
The approach presented here takes the form of a diagnostic case conference. The pediatrician (Arthur Lavin, M.D.) collaborates with a clinical psychologist/neuropsychologist (Carl U. Weitman, Ph.D.), and an experienced teacher (Diane Lavin, M.S.Ed.) whose background includes creative and special education. Children evaluated and reviewed are typically from within the pediatric practice, but any member of the team can bring a case for review, consistent with privacy protection practices.
This case approach collates medical, social and educational history with current psychometric test results generated within the team or obtained from other providers including the school system.Parents are often invited, sometimes with their children, to meet with the team and other providers, e.g. psychiatrists. The goal is to establish a cross-disciplinary diagnosis and to formulate interventions which, include referrals to other specialists and recommendations to the relevant school (accommodation) teams.
In the current practice environment within our region, this case approach is unusual for two key reasons. First, there are fewer independent pediatric clinics with the required flexibility. This approachoperates as a community-based model which facilitates collaboration across disciplines to inform evaluation and intervention. Children from the same family may be subject for study within this team, recognizing that whole family dynamics can impact school function. Second, most institutions, including hospitals, medical centers, and even school systems, have separate departments for each of these disciplines, making the brainstorm sessions that are the essence of this approach cumbersome within their settings. In contrast to a"silo" process in which each discipline adds their perspective independently, this model generates information through vigorous discussion with representation of multiple disciplines.
The goal is to establish a cross-disciplinary diagnosis and to formulate interventions which, include referrals to other specialists and recommendations to the relevant school (accommodation) teams.
The team assesses children either on the basis of history and information available or through a more intensive and direct evaluations. In the case of a direct evaluation, Dr. Lavin reviews the record, interviews the child and parents, and reads the available records together with the presenting problems. Dr. Weitman also reviews the records, interviews the child and parents, then evaluates the child as necessary, including cognitive/executive abilities, scholastic readiness and achievement skills, emotional features, and psychosocial situation. Ms. Lavin has full access to these results and acts as a consultant, often evaluating the child's scholastic/problem-solving learning style. Once the record review and evaluations are complete, the team meets to consider the need for further information and the implications for intervention. The parents become part of the team at this point, and a division of labor is created to decide who will communicate with the school or with other providers who may be necessary for other diagnostic procedures or therapies.
Members of the team also provide medical guidance, counseling, cognitive training/rehabilitation, and other specialized interventions as necessary in order to improve cognitive/executive skills (e.g. working memory), scholastic skills, and/or family relationships. As a practical matter, schools often initiate these discussions with an implied request for medication to improve the child's learning and/or behavior. However, since this team recognizes the risks, advantages and limitations of medication, we consider use of medication only after we have developed a coherent, valid, multi-factored understanding of the reason(s) why the child is struggling.
This team's approach has evolved from a rich university history within pediatric medicine, psychology, and special education, e.g. the Yale Clinic of Child Development, in whose precincts were launched the historically great study of children (1940) from age 0 to 16. The Yale Clinic under the aegis of pediatrician Arnold Gesell may have been the first modern example of a cross-discipline project whose purpose was to understand children medically/psychologically/developmentally, and to promote both developmental advice and useful intervention. More recently, and more local to this current project, The CWRU Child Mental Development Center evolved (1958) from a cross-disciplinary partnership in Cleveland between University Hospitals of Cleveland and Western Reserve University under the leadership of psychologist Dr. Jane Kessler and pediatricians Dr. John Kennell and Dr. Robert Bilenker.
The professions of pediatrics, psychology, and education are expending tremendous attention and resources to the needs that millions of children and their families experience when children fail to succeed in school.Here we present a model for integrating and effectively channeling attention and resources as we determine the range of causes for each child's troubles in order to establish a foundation for years of effective therapeutic outcomes.