Winners of Targeted Research Grants and Student Grants
2019 Targeted Research Grant Recipients
The Society of Pediatric Psychology's Targeted Research Grant Committee will fund two grant submissions: Claire Coyne, Ph.D., and Matthew Hocking, Ph.D. These proposals exemplify the goals of this program, namely, to fund junior investigators whose work shows great potential for future major grant funding. These proposals were also in line with the committee's priority areas, as specified in the Call for Proposals.
Collaborative refinement of a group curriculum for transgender youth with social anxiety disorder
PI: Claire Coyne, Ph.D.
Institution: Ann & Robert H. Lurie Children's Hospital of Chicago
Funding level: $20,000
Existing empirically supported interventions for the treatment of social anxiety disorder have not been systematically evaluated as effective interventions for transgender and gender-expansive (TGE) youth. TGE youth may experience social anxiety distinctly from their cisgender counterparts on account of gender minority stress experiences, which means effective treatment for TGE youth may require adaptation of existing treatment curricula.
Using a community-based participatory approach to address the absence of evidence-based interventions for social anxiety in TGE youth, the proposed study will involve TGE youth and their parents in focus groups to contribute to a revised curriculum for treating social anxiety. We plan to use qualitative analysis of focus group data to identify themes, experiences, and stressors that shape the ways in which TGE youth experience social anxiety. The information gathered from these focus group will be used to adapt an existing evidence-based, cognitive-behavioral curriculum to address the unique clinical needs of TGE youth.
The goal of this project is to produce a refined group-based CBT curriculum adapted for treating TGE youth with social anxiety which can be used in a future pilot study with TGE youth in the Gender and Sex Development Program at Lurie Children's Hospital.
Bio: Claire Coyne, Ph.D., is a pediatric psychologist in the Division of Adolescent and Young Adult Medicine and an assistant professor of Psychiatry and Behavioral Sciences at Northwestern University's Feinberg School of Medicine. Her clinical training and work has focused broadly on providing evidence-based treatment for at-risk youth and their families, including youth exposed to childhood trauma and gender-nonconforming and transgender youth.

Coyne works with patients and families through the Lurie Children's Gender and Sex Development Program (GSDP), a multidisciplinary team designed to support the physical and psychosocial health of children and adolescents throughout gender identity development. She is also a member of the Lurie Children's Trauma Team and provides trauma-related outpatient services to children and adolescents referred to the hospital due to exposure to traumatic violence, abuse, or neglect.

Coyne received a Ph.D. from the Clinical Science Program in the Department of Psychological and Brain Sciences at Indiana University in 2015 and B.A. from the University of Chicago in 2004. She completed her pre-doctoral internship (2014) and post-doctoral fellowship (2015) at Lurie Children's.
Genetic polymorphisms and neurocognitive outcomes in pediatric brain tumor survivors
PI: Matthew Hocking, Ph.D.
Institution: Children's Hospital of Philadelphia
Funding level: $20,000
Pediatric brain tumor survivors experience significant difficulties with thinking and learning (neurocognitive late effects) that contribute to them achieving major milestones (e.g., independent living) at lower rates compared to peers. Risk factors include younger age at diagnosis and radiation therapy. Knowledge of other risk factors would guide tumor-directed treatment decisions to maximize cure and minimize late effects. Individual differences in genetic polymorphisms may affect the risk for future neurocognitive problems given their roles in promoting certain brain functions.
The current project will evaluate whether certain polymorphisms are related to worse neurocognitive outcomes. Findings from this project could inform neuro-oncologists' treatment decisions in order to prevent future cognitive problems and will support future efforts to integrate the collection of genetic and neurocognitive information in clinical trials for pediatric brain tumors.
Bio: Matthew Hocking, Ph.D., is an assistant professor in the Department of Psychiatry of the Perelman School of Medicine of the University of Pennsylvania and a pediatric psychologist within the Center for Childhood Cancer Research at the Children's Hospital of Philadelphia (CHOP). He completed his doctoral degree at the University of Alabama followed and his pre-doctoral internship at Cincinnati Children's Hospital Medical Center followed by a postdoctoral fellowship at CHOP.

Hocking's research focuses on determining the risk and resilience factors associated with the neurodevelopmental outcomes of children and young adults diagnosed with brain tumors, solid tumors and neurofibromatosis type 1 (NF1). The long-term goal of this work is to enhance functional outcomes and overall quality of life for pediatric cancer survivors and their families.
---
2018 Student Grants and Awards Winners
Marion and Donald Routh Student Research Grant
Winner: Kathryn Prendergast
Institution: University of Alabama – Birmingham
Title: Inflammatory Biomarkers, Executive Function, and Adiposity in Children With and Without Obesity
Mentor: Marissa Gowey, Ph.D.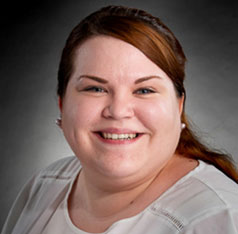 Marion and Donald Routh Student Research Grant
Honorable Mention: Mary Keenan
Institution: University of Memphis
Title: Continuous Monitoring of Youth's Glycemic Control: Life Experiences & Stress (CYCLES)
Mentor: Kristoffer Berlin, Ph.D.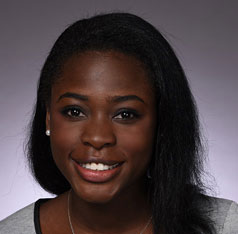 Mary Jo Kupst Trainee Grant for Research in Resilience
Winner: Hayden Mbroh
Institution: University of Texas – Southwestern
Title: Posttraumatic Growth in Pediatric Solid-Organ Transplant Patients and Their Caregivers
Mentor: Kelli Triplett, Ph.D.
Student Research Award
Winner: Kaitlyn Gamwell
Institution: Oklahoma State University
Title: Perceived Illness Stigma, Thwarted Belongingness, and Depressive Symptoms in Youth with Inflammatory Bowel Disease (IBD)
Mentor: John Chaney, Ph.D.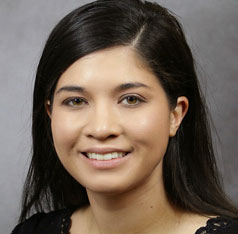 Drotar-Crawford Postdoctoral Fellowship Research Grant in Pediatric Psychology
Winner: Cyd Eaton, Ph.D.
Institution: Johns Hopkins University School of Medicine
Title: Leveraging mHealth Messaging to Promote Adherence, Capability, and Motivation in Teens with CKD
Mentor: Kristin Riekert, Ph.D.
Drotar-Crawford Postdoctoral Fellowship Research Grant in Pediatric Psychology
Winner: Caitlin Murray, Ph.D.
Institution: Seattle Children's Hospital
Title:Long-term Developmental and Health Impact of Adolescent Chronic Pain
Mentor: Tonya Palermo, Ph.D.