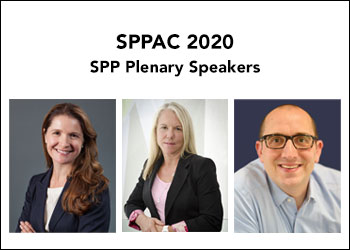 We are excited to announce our Society of Pediatric Psychology Annual Conference Speakers, Dr. Rahil Briggs, Dr. Jennifer Stinson, and Dr. Stephen Becker. We hope you'll join us at SPPAC 2020 to hear from our distinguished colleagues as they share advances in pediatric psychology.
Rahil D. Briggs, Psy.D.
Rahil D. Briggs, Psy.D., is National Director of HealthySteps. In this role, she is responsible for all aspects of the program's operations, financial sustainability, evaluation and research, policy, model enhancements, and professional development and training. She comes to this role after a successful career at Montefiore Health System in New York, where she grew the HealthySteps footprint from one to 21 practices, serving over 30,000 children annually. The Montefiore HealthySteps model informed the roll out of HealthySteps throughout New York State.
Additionally, Briggs is the founder and former director of Pediatric Behavioral Health Services at Montefiore Medical Group, one of the largest integrated pediatric behavioral health services in the nation. Briggs is the editor of Integrated Early Childhood Behavioral Health in Primary Care: A Guide to Implementation and Evaluation, published by Springer (2016) and the recipient of the 2018 Healthcare Delivery Award from the Academic Pediatric Association. She is Associate Professor of Pediatrics, Psychiatry and Behavioral Sciences at Albert Einstein College of Medicine. Briggs completed her undergraduate work at Duke University (magna cum laude) and her doctoral work at New York University.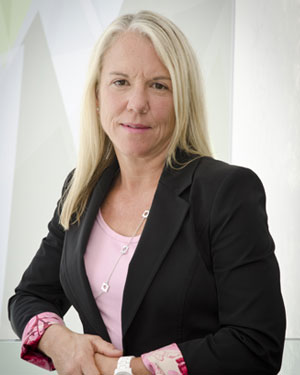 Jennifer Stinson, Ph.D.,
RN-EC, CPNP, FAAN
Jennifer Stinson, Ph.D., RN-EC, CPNP, FAAN is the Mary Jo Haddad Nursing Chair in Child Health and a Senior Scientist in the Child Health Evaluative Services research program at the Hospital for Sick Children (SickKids) in Toronto. She is also an Advanced Practice Nurse in the Chronic Pain Program in the Department of Anesthesia and Pain Medicine at SickKids and a Professor in the Lawrence S. Bloomberg Faculty of Nursing, Institute of Health Policy, Management and Evaluation and Institute of Medical Sciences at the University of Toronto. Her major clinical research interests are in the area of pain and symptom management and the use of e-health (internet) and m-health (mobile phones) technologies to improve the assessment and management of pain and other symptoms in children with chronic illnesses. Her work has been funded by The Canadian Institute for Health Research, the National Institute of Health, and the Canadian Cancer Society. Her talk will focus on the use of information technlogies to improve assessment and treatment outcomes for youth with painful chronic and life-threatening illnesses.
Stephen P. Becker, Ph.D.
Stephen P. Becker, Ph.D., is an Associate Professor of Pediatrics in the Division of Behavioral Medicine and Clinical Psychology at Cincinnati Children's Hospital Medical Center and the Department of Pediatrics at the University of Cincinnati College of Medicine. Dr. Becker has authored or co-authored over 125 publications on ADHD, sluggish cognitive tempo, and sleep in children and adolescents. Dr. Becker is the editor of ADHD in Adolescents: Development, Assessment, and Treatment, to be published by Guilford Press in December 2019. He serves on the editorial/advisory boards of the Journal of Abnormal Child Psychology, Journal of Attention Disorders, Journal of Youth and Adolescence, Adolescent Research Review, and The ADHD Report. His research has been funded by the National Institute of Mental Health and the Institute of Education Sciences. His talk will focus on sluggish cognitive tempo and its relevance for pediatric psychology.