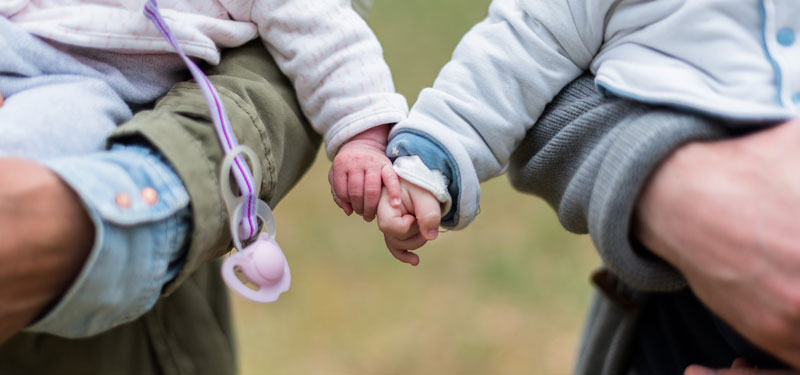 By Rachel Tunick
APA's Committee on Children, Youth and Families (CYF), comprised of six APA members elected for staggered three-year terms, works to identify and disseminate information concerning the psychological status of children, youth and families, and to advocate for their interests in the context of APA-related issues. Recent and ongoing committee initiatives and projects which may be of interest to SPP members include:
There have been several recent issues of the CYF publication, "CYF News" which are pertinent to SPP members. The May 2019 issue, edited by Neha Navsaria, PhD, focused on innovative approaches in parenting support and intervention, and the November 2018 issue, edited by Sharon Portwood, JD, PhD, centered on research and practice applications regarding Adverse Childhood Experiences (ACEs). Read other past issues of CYF News here.
CYF has continued to collaborate on various initiatives addressing racial and ethnic disparities, and the enhancement of cultural humility, in youth mental health. Several practical publications have developed from this work including a guide for clinicians, as well as a policy resource. These, along with several related webinars, presentations, and infographics are available here.
Related to this work, CYF has been actively involved in the development of the Child and Adolescent Mental and Behavioral Health Resolution, which emphasizes the importance of childhood mental/behavioral health in the context of overall health and well-being across the lifespan, and highlights ongoing roles of psychology within this framework. This resolution was approved by APA's Council of Representatives in February 2019. For more information, read the policy here.
CYF presents two annual awards for Outstanding Contributions to Benefit Children, Youth and Families. At the APA Annual Convention in Chicago this summer, CYF recognized Apryl Alexander, PsyD as the recipient of the early career award, and Elena Grigorenko, PhD was presented with the mid-career award. Stay tuned regarding submission information for the 2020 awards.
Also at the recent 2019 APA annual convention, CYF (together with sponsorship through the University of Illinois at Chicago Honors College & Department of Psychology) supported a pre-convention summit, "Adverse Childhood Experiences (ACEs): Translation to Action" as well as a symposium summarizing work presented at the summit. On the same topic, there is currently a call for papers for a special edition of American Psychologist.
CYF continues to partner in APA's Coalition for Psychology in Schools and Education, whose aims include improving the quality of the psychology offered in teacher preparation and professional development, collaborating with other professions that address the needs of children in schools, and making education and schooling more central to APA's agenda. Read about this coalition.
The Public Interest Directorate of the APA (of which CYF is a part) maintains a blog entitled, "Psychology Benefits Society," a resource for the dissemination of psychological science that may be pertinent and of interest to the general public. CYF members and affiliates contribute regularly to this blog, and SPP members are encouraged to consider writing a submission.
CYF members are actively involved in various other collaborations within APA including a working group on isolation and exclusion of juveniles in justice settings, as well as a task force about differences in sexual development.
APA's Office on CYF (which works very closely with the CYF committee) is involved in many important ongoing projects including RESilience, an initiative aimed at addressing effects of racism, racial bias and discrimination; a workgroup pertaining to advocacy and treatment around family separation and immigration matters; and the I Am Psyched! program, a multi-media initiative which explores the roles of women of color in psychology. For more information about these and other CYF-involved programs, visit this link.
If any member of SPP has additional questions about these initiatives or would like to raise issues for the CYF committee, please email Rachel Tunick, current SPP liaison to CYF.