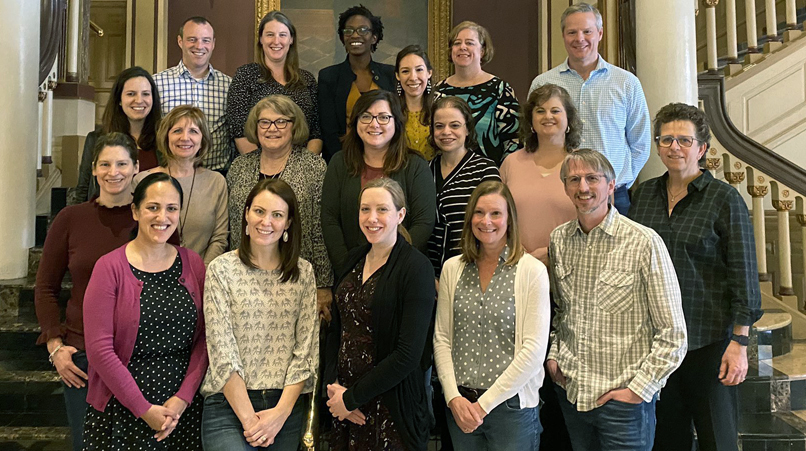 BOARD OF DIRECTORS MID-WINTER MEETING
By Erica Sood, Ph.D., Melissa Santos, Ph.D., and Jennifer Shroff Pendley, Ph.D.
We had a productive and inspiring two-day Board of Directors meeting in Austin, Texas, this past January.
Day 1
Consistent with SPP's commitment to furthering diversity and inclusion efforts, much of Day 1 focused on discussion around the inclusion of diverse pediatric psychologists and students/trainees in SPP. Knowing the importance of having everyone at the table taking a look internally first, Melissa Santos, Ph.D., Member-at-Large for Diversity, led board members in an experiential exercise, "the Trusted Ten," which led to a dynamic discussion around inclusion and opportunities related to awards, leadership, and more. Santos also reviewed the responses received so far from the SPP Diversity survey with the board. Strategies to promote inclusion in SPP were discussed and board members committed to continued work in this area.
Day 2
Day 2 focused on strategic planning, facilitated by the Nemours Talent Development Team, to ensure that SPP continues to be impactful in the future. We looked at our current vision and mission statements and spent considerable time discussing strategic drivers related to clinical work, research, training, advocacy, international efforts, health equity, diversity and inclusion. We will be sharing the specific details at SPPAC and in the next edition of Progress Notes and welcome your thoughts and feedback.