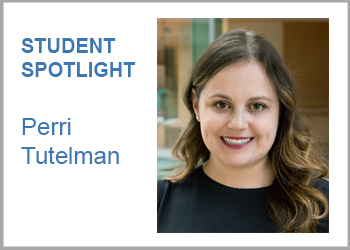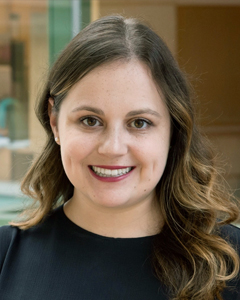 Perri Tutelman is a fifth-year graduate student in the Clinical Psychology at Dalhousie University (Halifax, Canada) under the mentorship of Dr. Christine Chambers. Tutelman is recognized as an outstanding student who has made contributions to the field of pediatric psychology through research, clinical work, and service.
Tutelman's research is focused on understanding pain in children with cancer across the disease trajectory. Her dissertation is funded by a Catalyst grant from the Nova Scotia Health Research Foundation and examines the experience of pain in childhood cancer survivors and the various biological, psychological, and social factors that may play a role. Her research incorporates both qualitative (e.g., interpretive phenomenology) and experimental pain (e.g., quantitative sensory testing) methods.
Clinically, Tutelman has gained experiences with a number of pediatric populations in the medical setting. She has provided inpatient and outpatient services for children and adolescents with a variety of medical conditions (e.g., cystic fibrosis, inflammatory bowel disease, muscular dystrophy, cardiac disease, genetic differences) to address concerns such as treatment adherence, adjustment to chronic illness, medical fears, pain, and feeding difficulties.
Regarding service, Tutelman served as a member of the APA Division 54 Student Advisory Board (2017-2019), and is the past Trainee Representative of the Canadian Pain Society. She was also a trainee member of the 2020 SPPAC Scientific Program Committee. Tutelman has written numerous articles and book chapters on pediatric psychology and regularly reviews for peer-reviewed journals. She is currently co-guest editing a Special Issue on Qualitative Research and Pain for the Canadian Journal of Pain, to be published in Spring 2020.
In the future, Tutelman hopes to continue conducting research and delivering psychological services in the area of pediatric psychology. As a clinician-scientist, she aspires to build a research program to enhance the ways we evaluate and address pain in children with cancer by conducting impactful research and translating the findings to the clinical care of children and families.