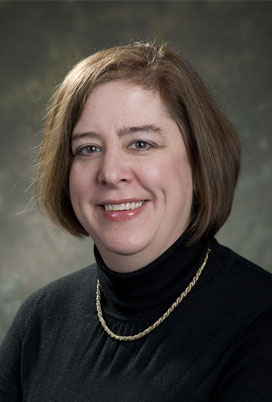 It's hard to believe that 2020 is coming to a close. What a year it has been!  This year has certainly not been the year I expected to have as President of SPP... pandemic, virtual SPPAC, racial reckoning, and a historical election that doesn't seem to ever end!  I think back to the Board Midwinter Meeting where we came together to define our vision and our strategy. We committed to prioritizing diversity and inclusion, little knowing what was ahead of us.
COVID-19
This is the year of COVID, a year that has changed lives and a year that we will remember forever. COVID has tested us in so many ways. Our SPP members have come forth with resources and support. We have been present on social media and in the press. Our voices have been heard as we share resources with our communities and support each other as we try to juggle the impossible balls of addressing work, parenting, home-schooling, our own health, our parents' health, loneliness and so much more.
Racial Reckoning
In the midst of COVID, racial oppression that has been ongoing for generations suddenly got more people's attention. Why did it take so long? How can we make sure that this attention doesn't stop as it has in the past?  SPP has stepped up- Over 200 of our members joined the SPP Anti-racism work group.  Different workstreams are producing actionable items to address racism. As I attended the last work group leader meeting, I was struck by all the work that has been done over the past several months. But it is essential that we continue this work; we cannot become complacent. Each one of us needs to continue our own work within ourselves, recognizing the roles we have played in the past and then commit to becoming antiracists and agents of change. Doing nothing sustains oppression. Action is needed from each of us.
Transitions
As many of you know Karen Roberts will be retiring in August, 2021. Knowing that it will take many people to fill Karen's shoes, we have contracted with Degnon and Associates to support our administrative functions. Our next newsletter will provide many more details, and we will be celebrating Karen's contributions throughout the year. We will be transitioning the newsletter to Degnon in 2021. I would like to recognize and thank Jill Fishbaugh from FireFly Communications & Design for her many years of service to SPP, producing our Progress Notes. Jill has been an invaluable resource to SPP since 2003. She has designed the SPP logos, several versions of the SPP membership brochure and banner, the 50th Anniversary of SPP logo, approximately 60 paper newsletters and additional online issues. We give our heartfelt thanks to Jill for all that she has done for our Society.
Acknowledgements
Several board members will be transitioning off the board at the end of this year.
David Elkin — How can we possibly thank you enough for your 17 years of service to the SPP board?  There will certainly be an empty spot at the table next year! I echo what David frequently says, "the Board works for you!".  David is a servant leader in all that he does.
Cindy Gerhardt — Cindy has played an invaluable role on our Board, helping manage our finances so that we can devote as much as possible back to our members. Cindy leaves no stone unturned, is a model for accountability, and is incredibly devoted to SPP.
Katie Devine — As MAL for membership, Katie has been a powerful voice for our members.  This year, as we prioritized diversity and inclusion in our mission and strategic plan, Katie made sure that we paid attention to all of our members- those we see frequently and those whose voices may not be heard as often.
Carolina Bejarano — In her role as Student Representative, Carolina has been an active voice on the Board.  She speaks up, advocating for students. Students are the future of SPP!  We have been so impressed with all that the students have done. They have been leaders in our Anti-racism efforts and strive to make SPP an inclusive community.
I'd also like to thank the entire Board of Directors. Your Board has worked tirelessly this year to support SPP — I am thankful for each person's contribution and support. Wendy Ward has been a wonderful President-Elect, and I know that she has lots of exciting plans for next year.
We strive to have a diverse board with broad viewpoints and ideas. I encourage each of you to consider running for office. It is a great opportunity to make an impact and serve our organization!
Finally, I would like to give a special shout-out to Karen Roberts. As I was deciding on whether to throw my hat in the ring and run for President, I asked Karen about her retirement plans, knowing that day was coming soon. I wanted to partner with her in my Presidential year. Karen is an invaluable resource for SPP. She works tirelessly behind the scenes. She has been beside me every step of the wa —- words cannot express my gratitude for her support. Thank you, Karen.
I am grateful for you, the SPP community. YOU make a difference. Continue your great work! Thank you for giving me the opportunity to serve as your President.
Jennifer Shroff Pendley, Ph.D.
Jennifer.pendley@nemours.org