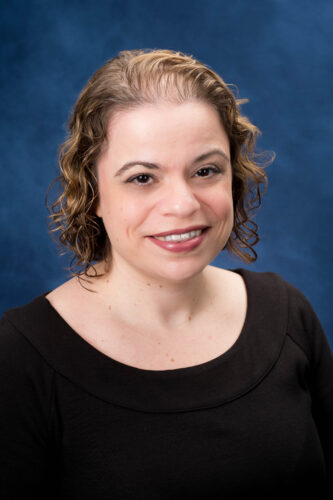 Happy April, SPP members!
SPPAC 2023:  As I write this, I am still feeling the excitement from Chicago and our 2023 Society of Pediatric Psychology Annual Conference!  It was unbelievable to see over 1,000 of you in person.  It is a testament to the amazing work of our 2023 Conference Chair, Soumitri Sil, PhD, and Co-Chair, Naadira Upshaw, PsyD, along with the SPPAC Planning and Scientific Committees and our Association Management Company, EDI, who pulled together a social justice themed conference that resonated so strongly with our members.  Our plenary speakers shaped the conversations during the conference – we thank Daniel E. Dawes, J.D, David M. Huebner, PhD, MPH, and Harolyn M.E. Belcher, MD, MHS, for their time and expertise, and for elevating ways we as pediatric psychologists can, and must, advance equity.  In our first closing ceremony, we announced that SPPAC 2024 will be in NOLA!  Stay tuned for more information and an official save the date.
APA 2023:  Let's keep the excitement and conversations going.  I hope many of you will be able to make it to Washington, DC for the APA Convention from August 3rd to the 5th.  Our program chair, Thomaseo Burton, PhD, and co-chair, Colleen Stiles-Shield, PhD, have put together a tremendous pediatric psychology program that you will not want to miss.  Registration opens on April 25th!
Here is some of the great content you will see at APA 2023:
Critical Conversation: How to navigate and thrive in academic medicine as women with intersecting marginalized identities
Skill Building: Making Data Work for You: Using Data to Inform Program Development in Integrated Primary Care
Symposium: A Comprehensive Pediatric Psychology Training Program: Director, Supervisor, and Trainee Perspective
Brief Trainee Talks at the SPP Business Meeting

Kelly Tran, Undergraduate Student at Virginia Commonwealth University
Examining the Effects of Socioeconomic Factors on Disease Management in Pediatric Chronic Illness
Caitlyn Maye, Graduate Student at Texas A&M University
Multilevel Risk and Protective Factors associated with Anxious-Depressive Symptoms among Adolescents
Lauren Hayes, Postdoctoral Fellow at University of Louisville
Biofeedback-Assisted Relaxation Training for Pain Associated with Sickle Cell Disease: A Pilot Study
Social Justice Mini Grant Mechanism:  Each year the SPP president gets $1,000 to spend on anything related to their presidential initiative.  With my presidential year focused on social justice, we asked you how SPP can best leverage that $1,000 towards advancing social justice.  We received some really great submissions, and after members voted, I was happy to announce at SPPAC that Karen Dimentstein's submission for an advocacy curriculum was the winning idea.  Congratulations, Karen - we can't wait to see what you develop!
Business Meeting:  We held our first ever SPP business meeting at SPPAC, rather than at APA.  At this meeting, members of the board updated on their activities.  We also reviewed the financial status of SPP.  Previously, we informed members that we launched a task force led by our SPP treasurer and past treasurer to focus on our fiscal responsibility and financial stewardship.  As part of that process we wanted to be transparent in answering questions about why membership dues increased over the past year.  As we calculate the expenses of running our organization, including holding SPPAC, combined with our revenue, we had to look at what was a reasonable membership fee for our members.  We look forward to continuing our fiscal work, ensuring our members feel they are receiving great value from their membership dues, and remaining a vibrant organization.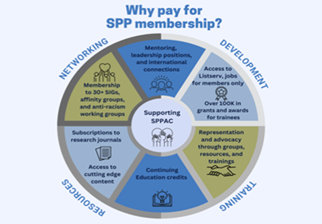 Presidential Address:  I was fortunate to be able to have a few minutes at SPPAC to speak about my vision for SPP and pediatric psychology and perhaps how we collectively can shape its course and outcome.  I'm always struck by what an honor our profession is.  Because of our training and our ability to connect, we sit with families at some of the worst times of their lives.  Look around our society – the work each and every one of you do to improve the lives of children and families daily is immeasurable.
The founding members of our organization and profession were advocates who raised their voices to develop a much needed field to improve the lives of children and families. In the years since the Handbook of Pediatric Psychology defined all we do as pediatric psychologists to our work today, I submit to you that pediatric psychology continues to need advocates.  I submit to you that our work has taken on greater urgency and the children and families we are so fortunate to serve need our voices now more than ever as advocates.
Because our kids are under attack:
Anti-LGBTQ bills
Mass shootings
Systemic racism
Continued health inequalities
Care clinics targeted
Research dismissed
And the list goes on and on…
Kids are going to get hurt. We know this because psychological science tells us what these issues lead to.  We know how this story ends.  When our kids are under attack and when our kids that we serve each day in our clinics are going to get hurt, we must raise our voices.  And when we do that – perhaps only then – we fulfill the mission our organization has set forth to achieve:  To actively promote the health and psychological well-being of ALL children, youth and families.
All of them.
Because this is peds psych.  This is our swim lane.  This is our honor.
Be well and please do not hesitate to reach out at any time.
Melissa Santos, PhD
SPP President
msantos@connecticutchildrens.org