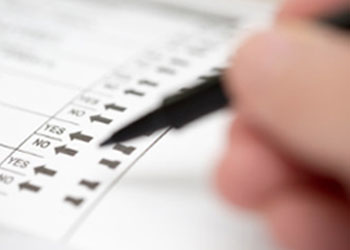 Candidate Statements for Upcoming Division Offices
Candidate: Jessica M. Valenzuela, PhD, ABPP
Office: President-elect
Candidate Statement: I am honored by this nomination to serve SPP, my professional home for over 20 years. Over the years, I have had several opportunities to serve and lead within our society. I served as the first SPP Diversity SIG Chair (2012-2015) and the board's Member-At-Large for Diversity (2016-2018). I've also had the privilege of contributing to SPP's Workforce Study, Science and Practice Committee, and the editorial board for Clinical Practice in Pediatric Psychology. My longstanding commitment to serving SPP stems from a firm belief that our work makes a difference in the lives of children and families and a personal passion for working to improve outcomes in historically minoritized and marginalized communities. It has been inspiring to see the hard work and progress made by the board, SIGs, committees, and affinity groups over the last few years. As president, I would seek to continue recent efforts to create an inclusive community and conference, diversify our membership, expand opportunities for service and advocacy, and support social justice initiatives. I am especially passionate about doing work that ensures a strong foundation for future leaders in pediatric psychology. I believe investing in growing our diverse SPP membership and more fully including members from varying (training, professional, cultural) backgrounds will ensure that our profession can continue to meet the needs of all children and families. Working with SPP leaders has been a highlight in my career and I would be grateful for the opportunity to continue to support our growth as a society.
Candidate: Bill Black, PhD
Office: Member-at-Large
Candidate Statement: I am thrilled and honored to be nominated by my colleagues for the Member-at-Large for Membership position for the Society of Pediatric Psychology. From my years as a graduate student, to my current position as an early career psychologist and scientist, like many others, the development of my professional identity has been far from linear. SPP has been a constant in my growth, and yet I have never felt so content and "at home" with peers and colleagues as I was at our annual meeting in Chicago, just a few weeks ago. The energy around the programming, reconnections of colleagues and friends, and enthused discussions of budding research collaborations that occurred all around us in the lobby, hallways, and at tabletops in bars and restaurants around the hotel, cemented this feeling of community and kinship.
A strength of SPP is in its membership – its diversity, mindfulness of inclusion, and consideration for the entirety of its membership. I would be honored to represent our membership in pursuit of these values, and to continue to grow our organization in size, breadth, and representation. If elected, I would work to hear perspectives across our membership, to continue mentorship opportunities that grow and change as an individual's career grows and changes, encourage and explore mechanisms for cross-SIG collaborations within SPP, and further establish our presence in external organizations.
The work you do changes the lives of children globally, and I would be delighted to serve you and your work in this role.
Candidate: Ana Diaz-LePage, PhD
Office: Member-at-Large
Candidate Statement: Ana Diaz-LePage, Ph.D., is a pediatric psychologist at Nemours Children's Hospital, Delaware, where she provides bilingual (Spanish-English) clinical services in integrated pediatric primary care settings. She received her doctorate from East Carolina University and completed internship and fellowship at Nemours. Her research and professional interests include service delivery in integrated medical settings to promote equity and increase access to mental health care, prevention and health promotion efforts, and bilingual services. Dr. Diaz-LePage is part of the resident training team at Nemours, helps lead the bilingual seminar for trainees, and will be co-leading the cultural humility seminar for residents starting this spring. Dr Diaz-LePage has been an active SPP member, involved in numerous SIGs and journal clubs.
I am honored to be considered for the Member-at-Large (MAL) for Membership position. I have a personal and sincere desire to promote diversity, equity, and inclusion efforts through every aspect of my work. For me, it is not a "checklist" item to support these efforts, but a continuous commitment that guides my clinical work and interpersonal interactions. If elected, consistent with the SPP strategic plan, my goals include increasing the diversity of our membership, identifying current member needs for retention, and implementing initiatives to increase engagement of current members. I look forward to the opportunity to collaborate with student representatives and the MAL for Diversity to achieve these goals.
Candidate: Jordan Gilleland Marchak, PhD, ABPP
Office: Member-at-Large
Candidate Statement: Dear fellow SPP members, I am honored to submit my candidacy for the Member-at-Large for Membership. SPP has been my professional home for almost 20 years. During this time, I have been so impressed by the innovation and enthusiasm pediatric psychologists continue to bring to our growing field. However, as was highlighted by Dr. Santos's presidential address at SPPAC 2023, our work as a membership is not done. As a first-generation scholar who recognizes the value of professional community and prioritizes allyship, I am committed to making SPP a more inclusive and welcoming space where all members feel supported and valued. I have a longstanding commitment to service within SPP and previously Co-Chaired the Adolescent & Young Adult and Hematology/Oncology/BMT SIGs. Most recently, I was privileged to serve on the Scientific Program Committee for SPPAC 2023. If elected as MAL for Membership, I would work closely with the SIGs, Affinity Groups, and International Committee to advocate for groups' needs and concerns, as well as collaborate on new initiatives to help our members thrive. I am eager to use my skills and experiences to build a stronger and more diverse SPP membership and would welcome the opportunity to partner with members and the SPP Board of Directors to move our society forward over the next three years. Thank you for considering my candidacy to further serve our community.
Jordan Gilleland Marchak, PhD ABPP (she/her/hers) Associate Professor of Pediatrics, Emory University School of Medicine Aflac Cancer & Blood Disorders Center, Children's Healthcare of Atlanta
Candidate: Jeannette M Iskander, PhD
Office: Member-at-Large
Candidate Statement: It is an immense honor to be nominated for the Member-at-Large (MAL) for Membership Position within the Society of Pediatric Psychology (SPP). I have had the honor to serve SPP in multiple leadership roles over the years, including: Student Representative, Former Chair of the AYA SIG, co-leader of the Early Career Psychologist Affinity Group, and JPP Editorial Board Member. SPPAC 2023 had record number attendance! As the MAL for Membership, I hope to help create history by breaking membership numbers annually. If elected, my goal as MAL for Membership would be threefold. First, I hope to recruit new members, especially those from diverse backgrounds who are underrepresented in our field. I plan to work with the other MALs, Student Representative, and the Network of Campus Representatives to ensure we are reaching individuals who may have limited exposure to pediatric psychology. Second, my goal is to retain current members. To do this, I plan to gather information from members regarding how we can best meet their needs in an ever-adapting and changing landscape. Finally, I hope to re-imagine what it means to be a member of SPP. How can we continue to elevate our society to meet and reflect the ever-changing needs of our members, patients, and families? Are there groups of individuals who are missing a seat at our table? My hope is that we can create a meaningful, engaging, and worthwhile experience for all members across all training and career stages. Thank you for your time and consideration.
Candidate: Chrissy Salley, PhD
Office: Member-at-Large
Candidate Statement: I am a long-term member of SPP, and I have enjoyed being involved as a member of the National Campus Representatives, Student Advisory Board, and SIGs. I currently serve on the Communications Committee and am a Founding Chair/Co-Chair of the Caregiver Wellbeing SIG. Like many members, I trained and worked in pediatric medical settings during my early career. Now, my identity as a pediatric psychologist lies at the intersection of my role as Director of Clinician Engagement & Outreach at Courageous Parents Network (non-profit organization), private practice, faculty position at NYU Langone Medical Center where I am involved in research and mentorship, and the service I provide to Division 54. I think a lot about healthcare systems, communities, advocacy, families, and where pediatric psychologists fit within it all. Pediatric psychology is, thankfully, not limited to hospital walls and as a professional organization we must support our members in their varied professional needs. As MAL-Membership I will work with our board to think creatively about how SPP can not only support but also retain our members and foster their active engagement, both of which are vital to the health of SPP. I am eager to work closely with our robust Special Interest Groups, an excellent way members can deepen their connection with colleagues and activities most closely aligned with their interests. I also hope we can grow our membership to increase diverse representation and support financial health. I would be honored to serve you in this role.