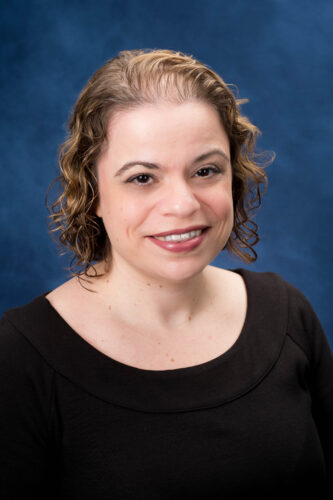 Happy October, SPP members!
In this month's column, I am excited to give you an update on happenings throughout SPP.
Board nominations: 
Board nominations are opening shortly for the following roles in SPP:
President Elect
Member at Large for Diversity
Member at Large for Student & Trainee Development
APA Representatives (2 openings)
Please consider running!  The board represents you and it is critical we have new and diverse voices representing our organizations.  If you have questions about joining the board or what it entails, do not hesitate to reach out to any board member or myself.  You can also watch this video on our SPP YouTube channel about joining the board:  Joining the SPP Board - YouTube
Social Justice Taskforce: 
As detailed in January, the SPP board supported the launch of the 2023 SPP Presidential Task Force on Social Justice in Pediatric Psychology.  I am thrilled to give you an update on our activities.  Please do not hesitate to reach out if you want to be involved.
First, congratulations to Karen Dimentstein who was the recipient of the 2023 SPP Social Justice Mini Grant. You can watch her winning submission here:  https://app.box.com/s/01agimynl0sw0xc1fp4on4zhdb6qcekb/file/1170887532962
Be on the lookout for a brief survey that will be coming across the listserv to help inform next steps on this critical project.
Our Taskforce has identified several areas of work that we are focusing on. These include:

Accountability in creating a field that recognizes vast intersectional identities
Engraining social justice into pediatric psychology
Pediatric psychologist wellbeing and equitable treatment of students
Incorporating lived experience into pediatric psychology
We will continue to keep you up to date on these activities!
 Other happenings:
Be on the lookout for voting for our new SPP bylaws. Thank you to all who contributed comments to our current bylaws.
Mark your calendars for SPPAC 2024 in New Orleans on April 25th through April 27th.
And after SPPAC 2024, don't forget about the amazing pediatric psychology programming we will have at APA 2024 on August 8th through 10th in Seattle.
Did you know…SPP has a mentoring program? Started under Past President Mary Jo Kupst – the mentoring program has been running steadily since then!  Find out more here:  Mentorship Program - Society of Pediatric Psychology (pedpsych.org)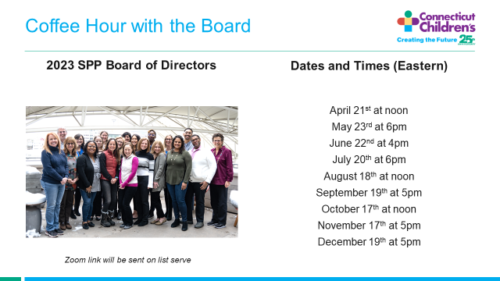 Don't forget! Coffee Hours with the Board: Be sure to mark your calendars for Coffee Hours with the Board. These are informal gatherings with SPP Board members (or delegates) to learn more about the things happening in our organization, and for us to hear from you. Zoom links will be sent on the listserve.  Come join us!
Be well, and please do not hesitate to reach out at any time!
Melissa Santos, PhD
SPP President
msantos@connecticutchildrens.org